My name is Hans Hindersson.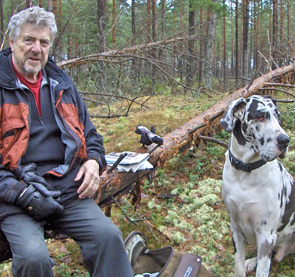 In the year 2012, I received from Professor Karl Arfors, former head of research in Sweden and the USA for a well-known pharmaceutical company, the book "Outsmart Your Cancer" by Tanya Harter Pierce. I couldn't put the book down and after I finished reading it I was filled with new impressions about how to fix the inflammatory illness that I had.
Since I liked the book so much I want to spread this knowledge to others in the same situation. Therefore, I started MedNature Sweden AB where we sell the book "Outsmart your cancer", "protocel" and other supplements that can be used preventively for an overall better well being.
You are probably aware that a big intake of carbohydrates in some cases can lead to inflammatory illness. Even if it is not scientifically proven yet, we inform our clients what we should eat and drink to enhance our chances for a long and healthy life.
Sollentuna, August 2015; Hans Hindersson
Read more about the book "Outsmart Your Cancer" on writer Tanya Harter Pierce own website:
The preparations, products and practices described on this website are not clinically tested in Sweden. The information we provide is not intended as medical advice. MedNature is a company that sells nutritional supplements and products that we believe will improve the wellbeing. If you have comments or questions, please contact us by clicking here.